Dongtini — Episode 92
June 14, 2013 in Podcast by dongtini
On this episode: Simone's harrowing yet ultimately quite successful birth experience, church-sanctioned porn 'n pancakes, fertility is a bitch, when firemen are in your bedroom and you don't have any pants on, the "Behind The Candelabra" film is finally here!, ugly babies, Hammerhead vs. foreigners,  the new pope says even atheists can go to heaven, Rob Bell vs. Mark Driscoll, Tony Jones hosts a feminism week, Stephy's Facebook note hoping to start conversation around misogyny in church, Lolly wails in the background, Taco Bell news, anal massage and hilarious baseball names. #CharlieFurbush 
Listen now or right click to download and listen later!
The video cannot be shown at the moment. Please try again later.
The video on self anal breathing and massage you've been looking for!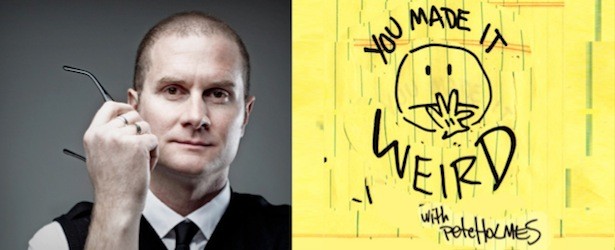 In this interview, Rob Bell talks to Pete Holmes about hell and how maybe it's not what we've been told it is. 
Click here to hear it. 
Closing song: Bee Gees — "Run To Me"